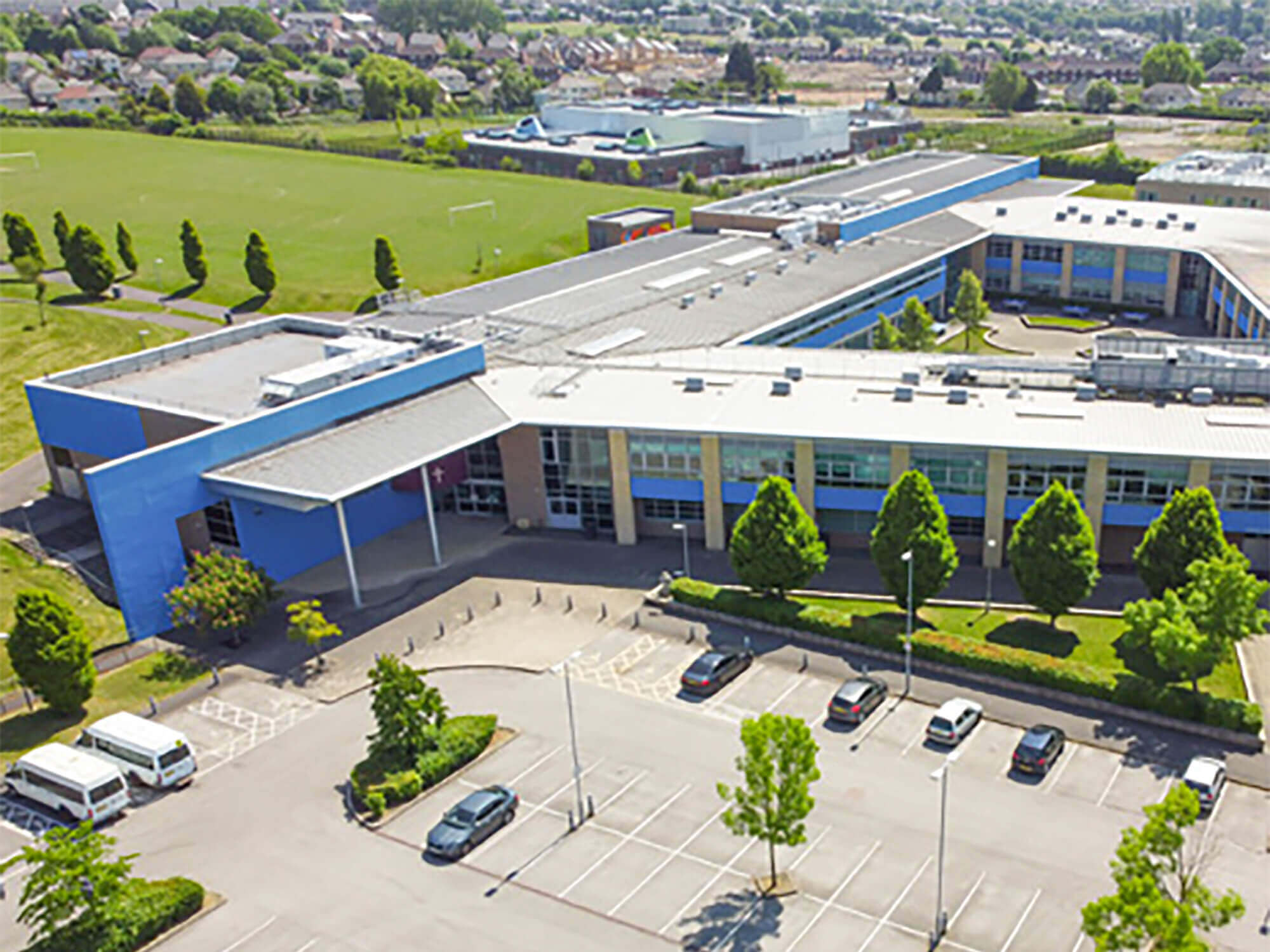 Project description
The CIAT units are arranged in clusters at Abbey MAT's larger secondary schools, capturing ambient 'free' energy from the environment and upgrading it to a useful temperature. This enables the schools to heat their buildings without the use of high carbon-emitting gas boilers at most sites.
Supporting the renewable focus, heat pumps are powered partly by renewable electricity generated by photovoltaic panels mounted on rooftops. This helps further reduce running costs and carbon emissions. When schools are closed for the summer, and less energy is required, PV electricity is fed into the national grid, producing a return that helps offset higher energy bills in the winter.
Customer Testimonial
"The project has been a great success. We see a huge opportunity to incorporate it into our teaching, and indeed we have already begun. For our 5,000 students, it is a practical, living demonstration of what can be achieved by rising to the climate challenge, and by using the latest technology to reduce costs and protect the environment, while maintaining a high-quality indoor environment."
David Ryder, Head of IT and Infrastructure at Abbey Multi-Academy Trust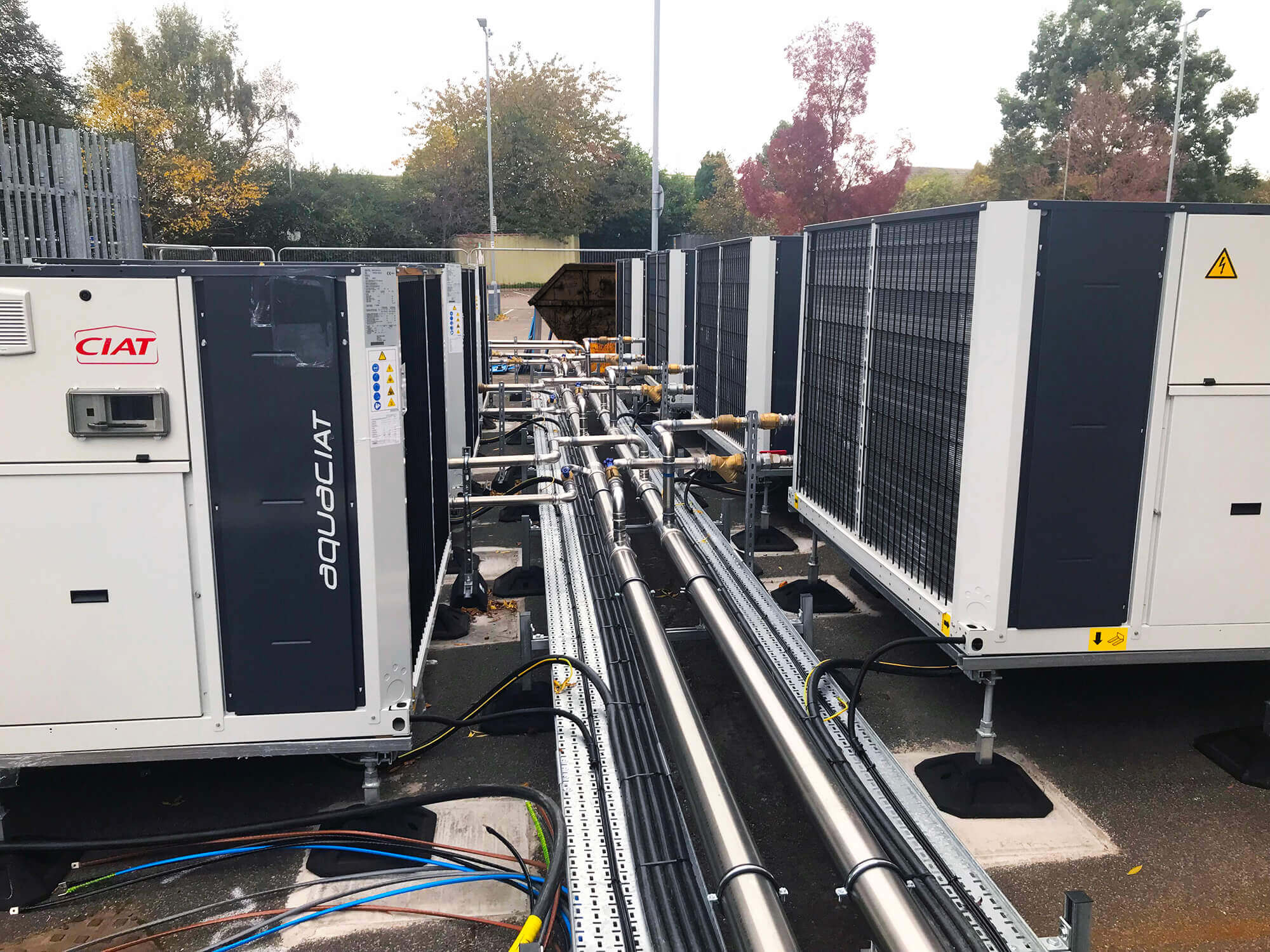 Background
High-temperature heat pumps from CIAT produce water at up to 65°C, even in the depths of winter when outside temperatures fall as low as minus 12°C. This makes them ideal for use in UK climatic conditions.
Units are supplied with an integrated intelligent programmer and controller. This allows users to dial-in different flow rates and set points for different days in the week. This feature is particularly useful for education settings and other public and commercial buildings which have variable occupancy over a week.
Challenge & solutions
A tight funding deadline meant the grant application required detailed proposals submitting within two weeks. The Trust worked closely with decarbonisation specialist Energy Management Group Ltd (EMG) to meet this.
A key challenge was to assess the need for upgrading radiators, given the lower water temperatures produced by the heat pumps. Room-by-room surveys were carried out by consultant BReng Hull, supported by EMG and CIAT distributor Cool Designs.
Minimising energy use depends on optimising the system over time. The school is using daily monitoring to fine-tune flowrates to classrooms to account for the circa 3KW of heat gain from pupils during lessons.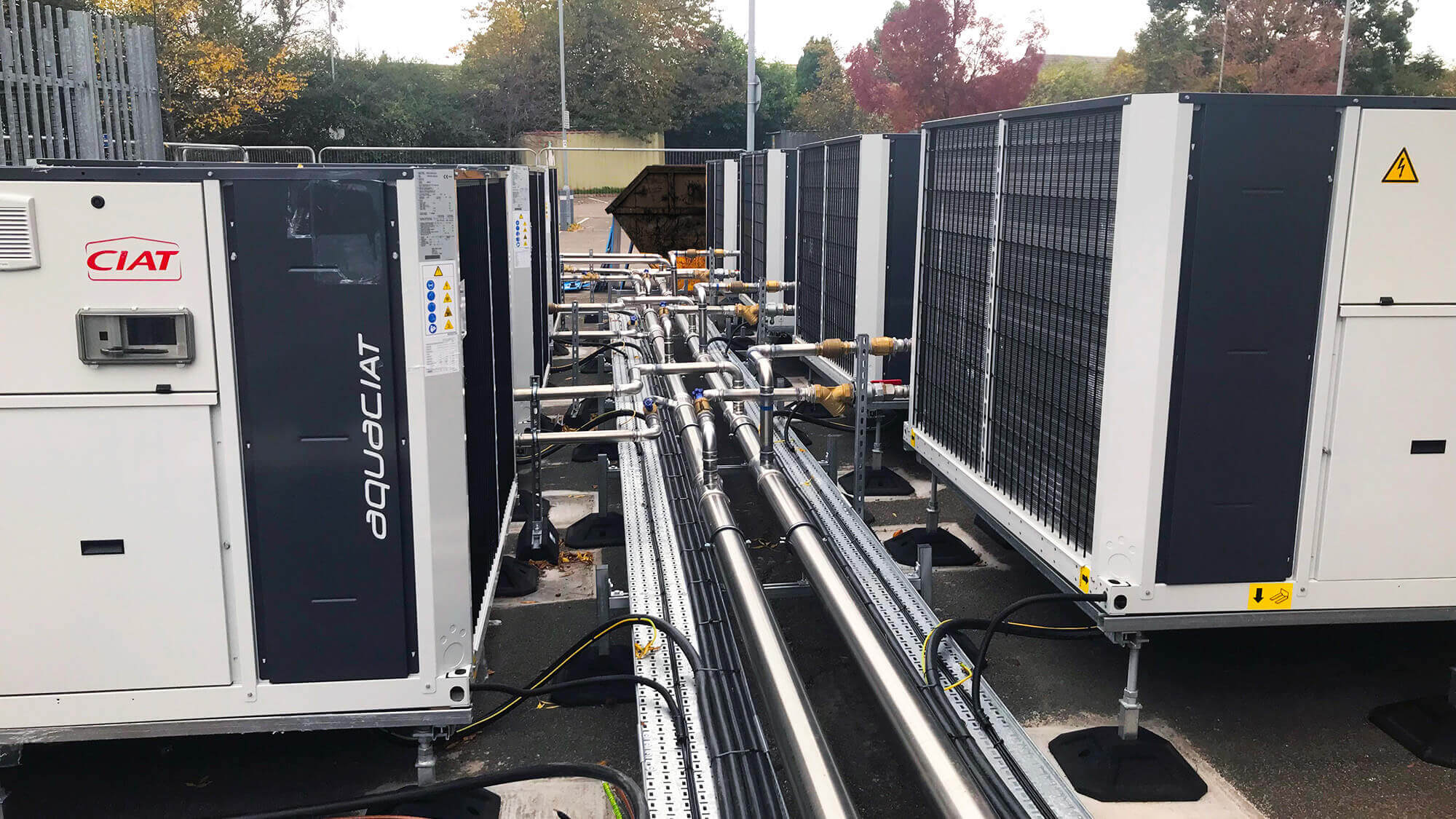 Focus on product or service
For more details on CIAT's high efficiency heat pumps, visit the product page.