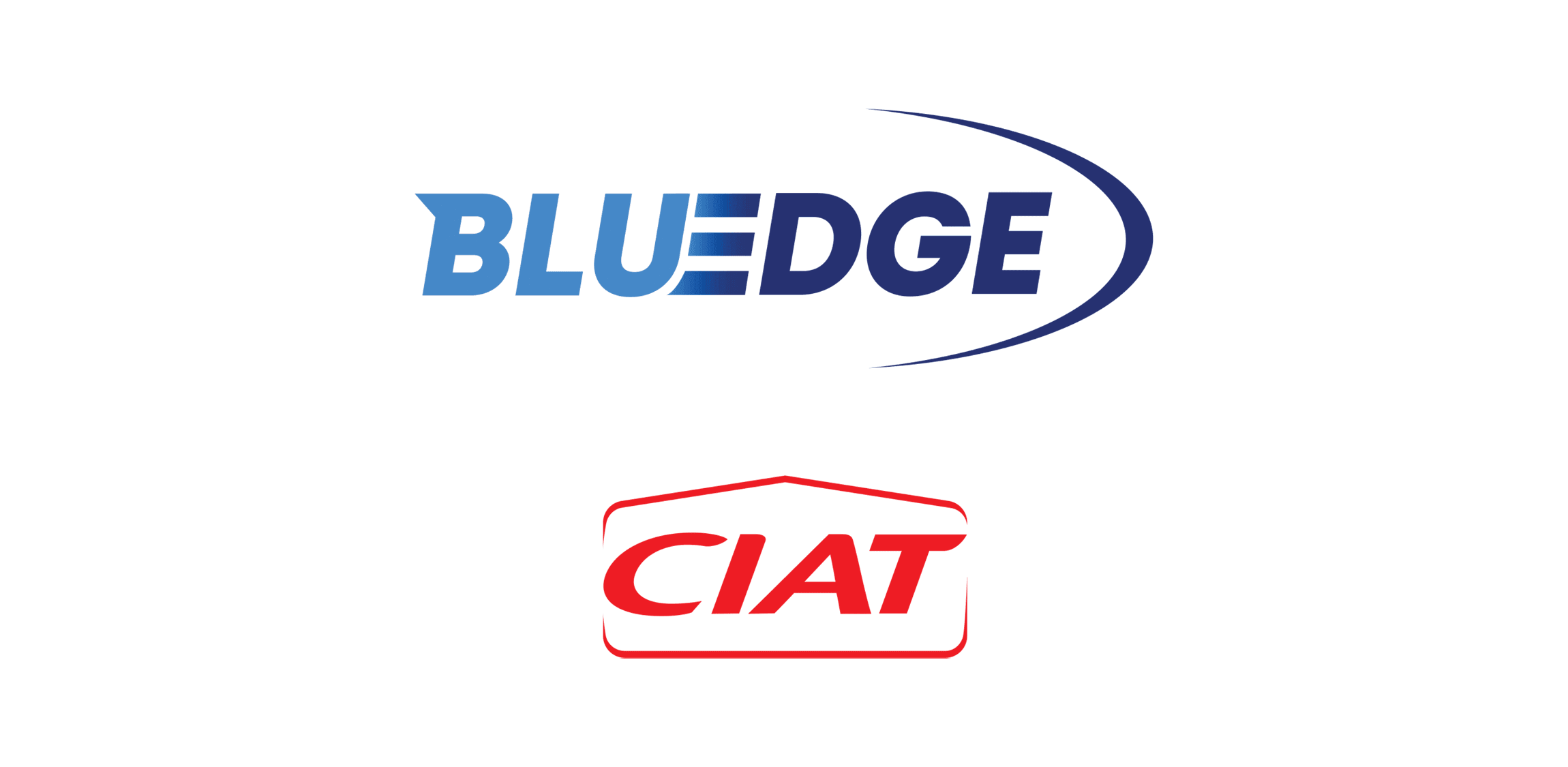 BluEdge is CIAT's best-in-class service and aftermarket offering. Leveraging our history of innovation and deep product expertise, BluEdge gives you confidence that you are covered by a team that digitally monitors and delivers expert service throughout the life cycle of your solutions. We developed the core technologies, know how to optimally run the equipment, and know how to maintain its peak performance. And, as we continue to invest in making our equipment IoT enabled, we are using cutting-edge analytics to decipher data, draw insights, and implement solutions before issues ever arise.
PREVENTATIVE, PREDICTIVE, PROACTIVE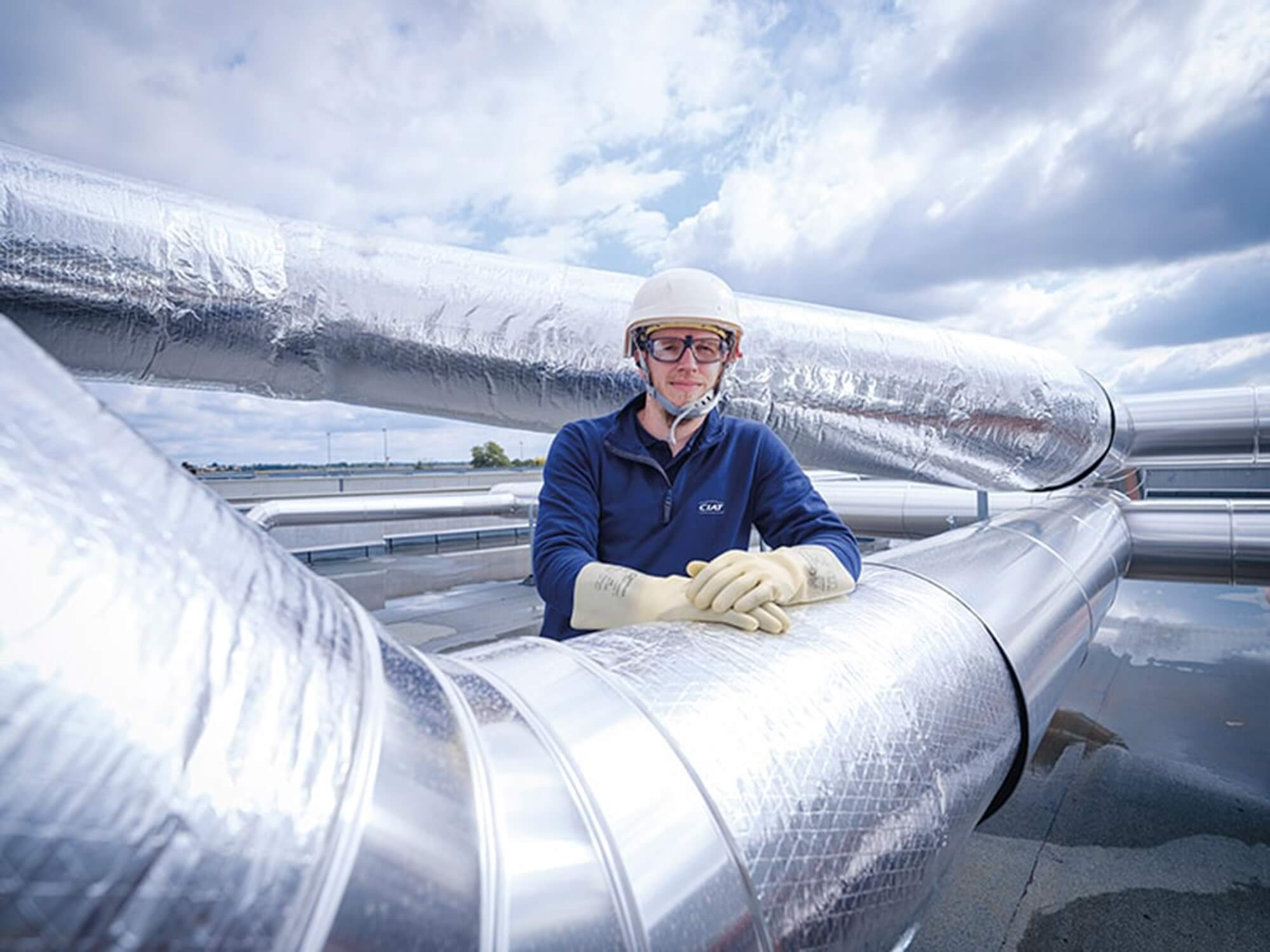 Put your facility in expert hands, with the BluEdge service team
All our service technicians are trained to the highest professional standards, with full accreditation in F-Gas handling and all other mandatory requirements.
Engineers are equipped with the latest analytical and diagnostic tools, enabling them to pinpoint potential problems before they lead to breakdown and downtime, and optimize performance to reduce running costs and emissions.
A complete solution service offer
Our full spectrum service and maintenance offering gives total peace of mind for building owners and managers. Organisations both large and small trust us to look after their buildings and HVAC needs, ensuring reliable, efficient, cost-effective buildings that are comfortable to live and work in.
We have a choice of service levels, enabling you to tailor the level of cover exactly to your needs and budget.
For critical applications (such as data centers, high value process and production, and healthcare facilities), we offer the highest level of support to ensure your buildings and related systems are given priority and kept operating at optimum performance all year round, 24/7.
We have a range of intelligent remote monitoring solutions, providing 24/7 alerts for potential problems. Our expert analysts constantly review any out of condition or alarm statuses, to diagnose issues and prioritize service calls to reduce costs and restore full operation in the shortest possible time.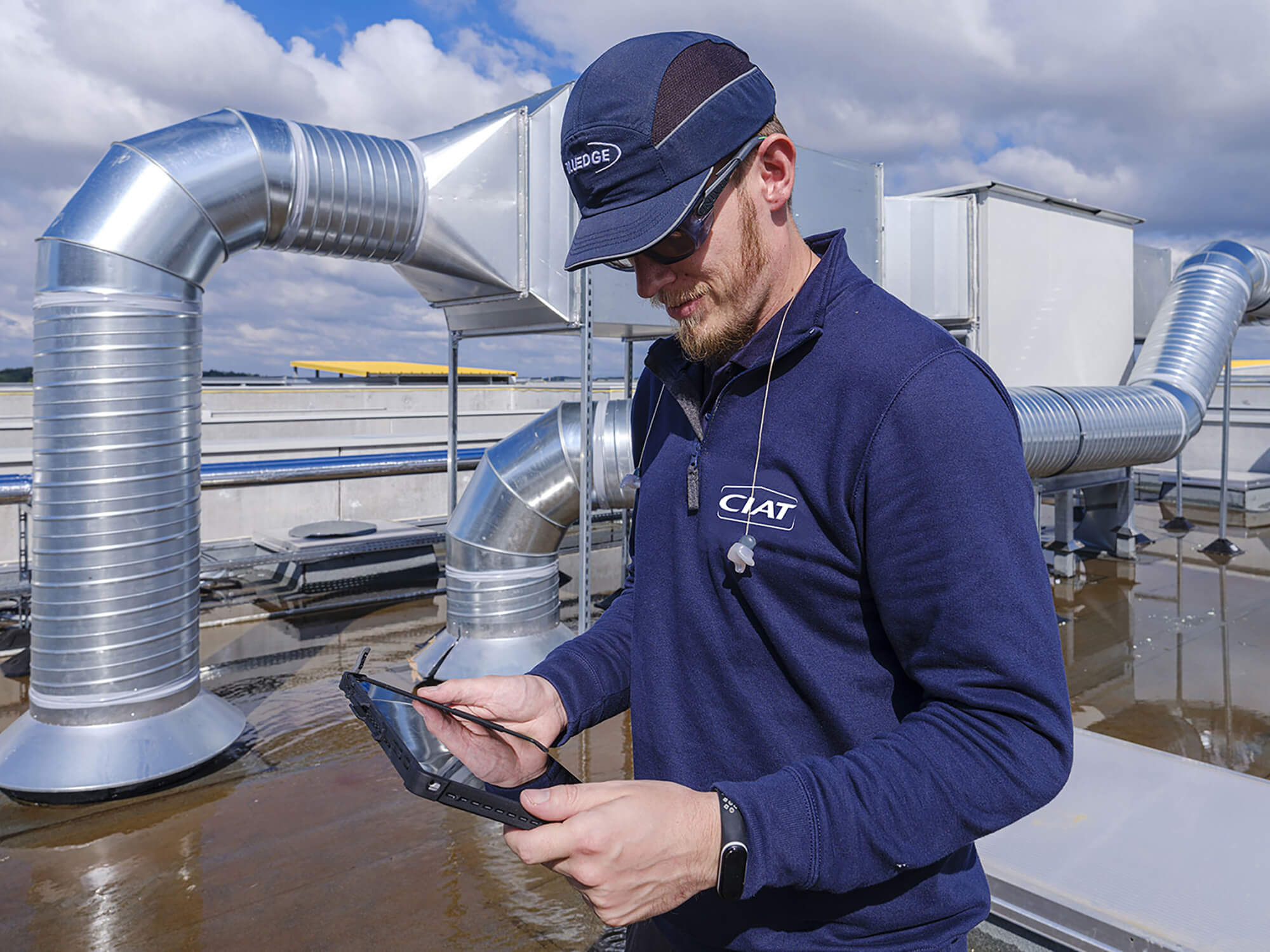 Optimize your HVAC operations & maintenance by using real-time data and analytics
In the current context of increasingly efficient building requirements, CIAT offers monitored services that help customers to improve the efficiency of their HVAC installations.
Our portfolio of remote connectivity offers within BluEdge service platform are powered by IoT and cloud analytics.This provide customers better visibility into their assets, resulting in better advice on how to manage their CIAT equipment and system optimizations to achieve key outcomes like uptime and comfort.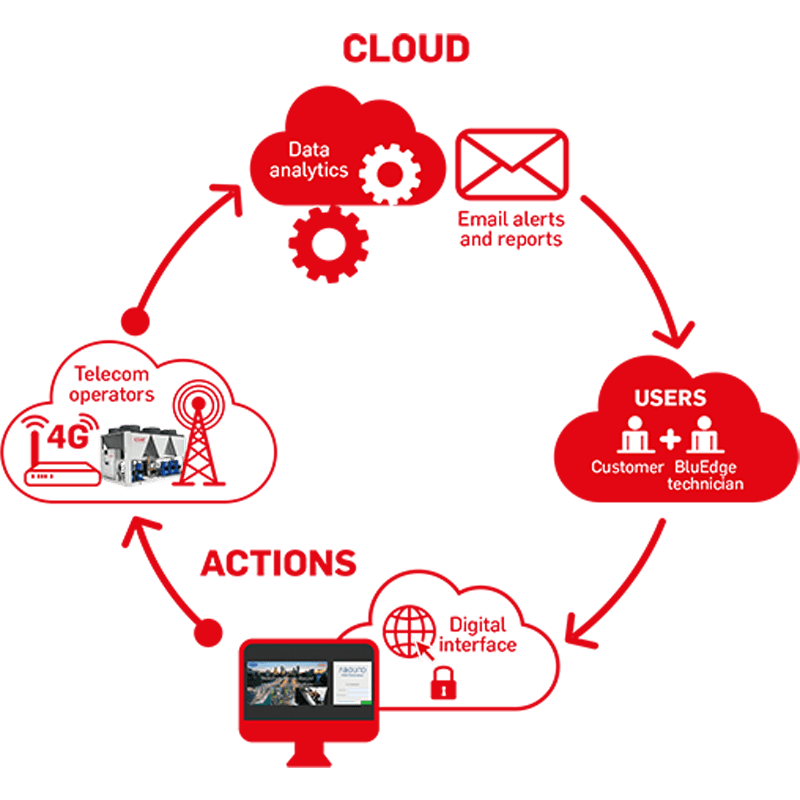 Depending on your contract:
Real-time data and access to your assets on a visualization dashboard (depending on your contract)
Email alert of any event on the equipment
Monthly trends reports
Annual reports with analysis and recommendations from CIAT experts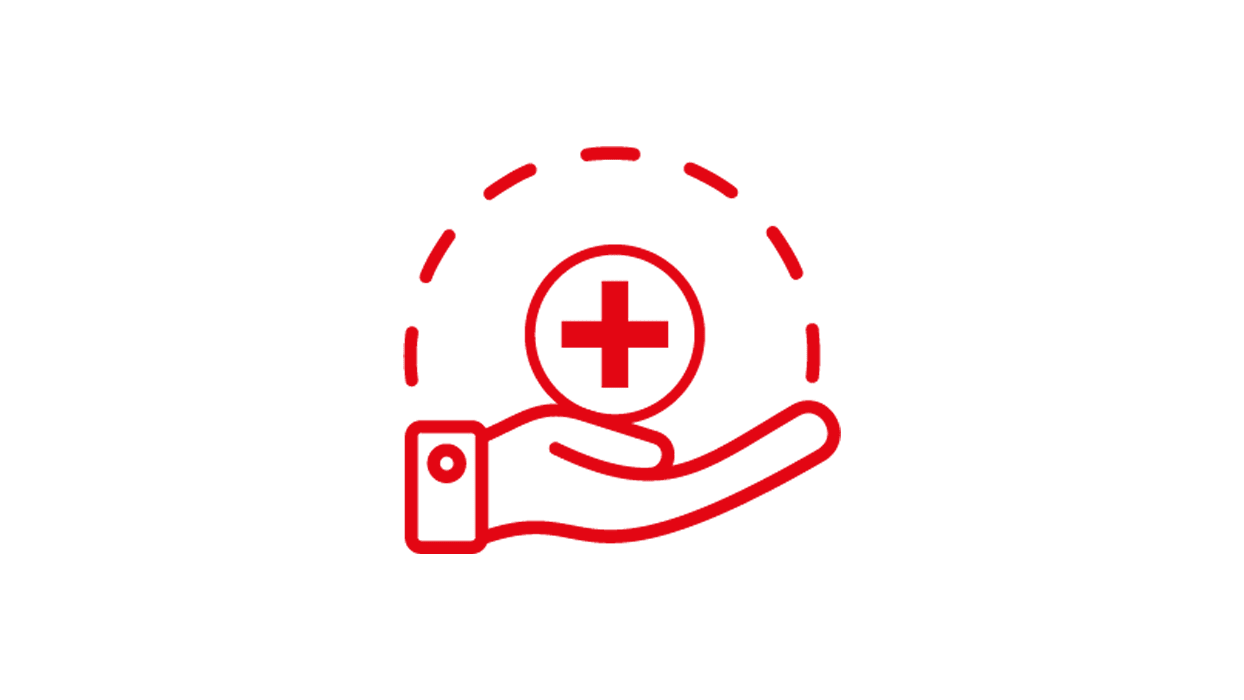 Better profitability
Equipment availability
Steady indoor air quality
Optimal equipment control
Fully secured connection
BluEdge service tiers
There are varying tiers to suit your requirements, whether for a single building or a national estate*:

An economical solution for customers with IoT-enabled equipment that collects real-time data to improve staff efficiency and reduce unplanned downtime.

Complete preventive maintenance and technical expertise including proactive monitoring of health, efficiency and performance with actionable insights to identify opportunities for reducing operating costs and avoiding failures.

Our Elite plan is the ultimate worry-free, peace of mind program for clients. Realizing building comfort, efficiency and operational goals with CIAT turn-key solutions powered by predictive analytics and OEM expertise.
*Check your local website for the detailed offer in your country.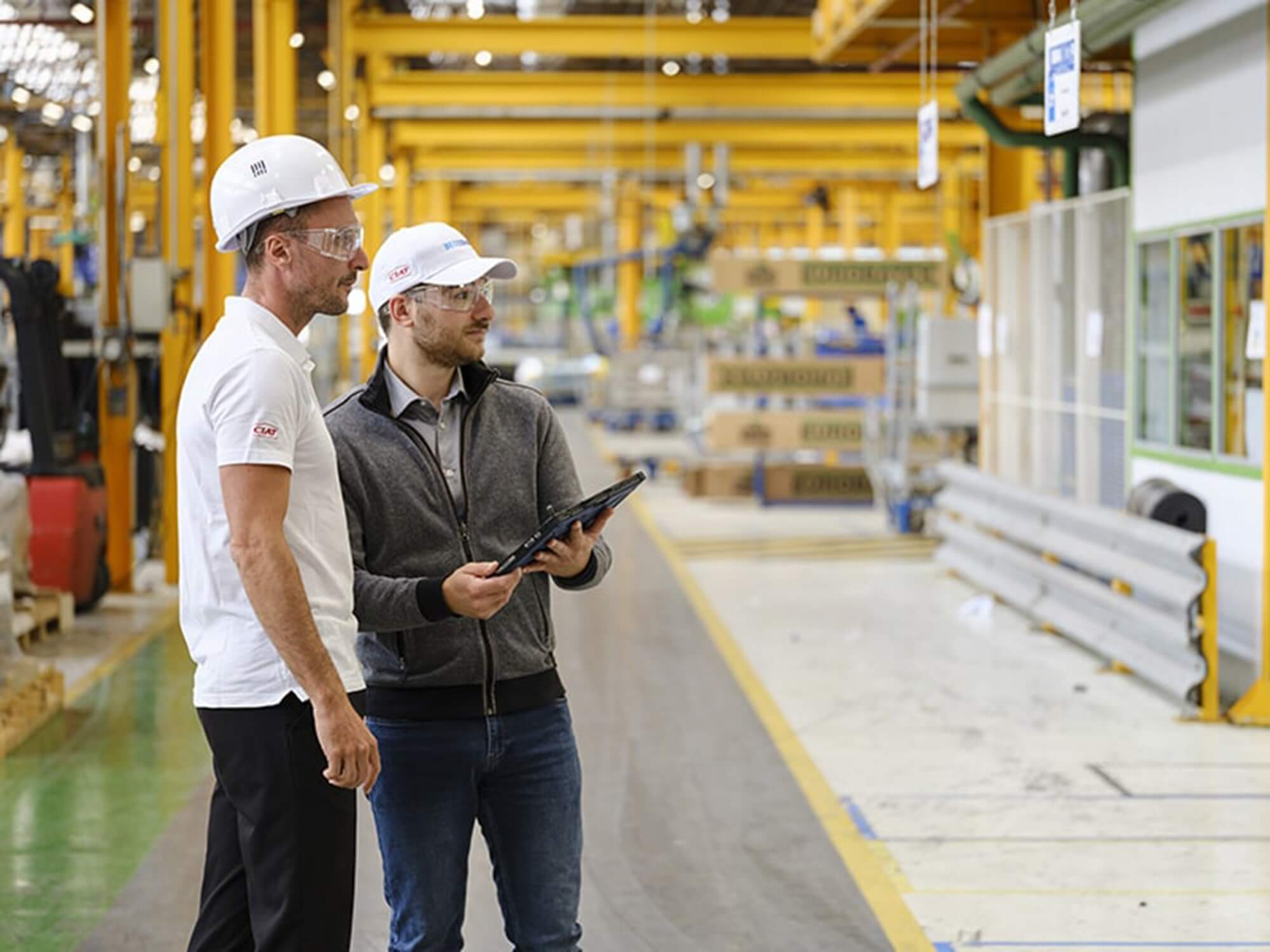 Our commitments
Our BluEdge service team supports you in the long term and is committed to providing you with quality services, while respecting our sustainable development approach.
We offer quality
Our technicians have the best technical and technological means to offer you a quality of service that extends the reliability of our equipments and systems.
A team of experts at your service
All our professionals, our network of technicians in Europe are continuously trained.
The BluEdge service team provides you with a range of services in line with your needs and our work values, which combine the know-how of our teams, the quality and innovation of our technical resources, as well as high efficiency.
Know-how
A team of qualified technicians who quickly intervene on site and remotely.
Quality & innovation
We have advanced technological means for your commissioning and maintenance operations.
Efficiency
Our mission is your satisfaction, bringing you more comfort and responsiveness.
At your side
Find the service that suits you best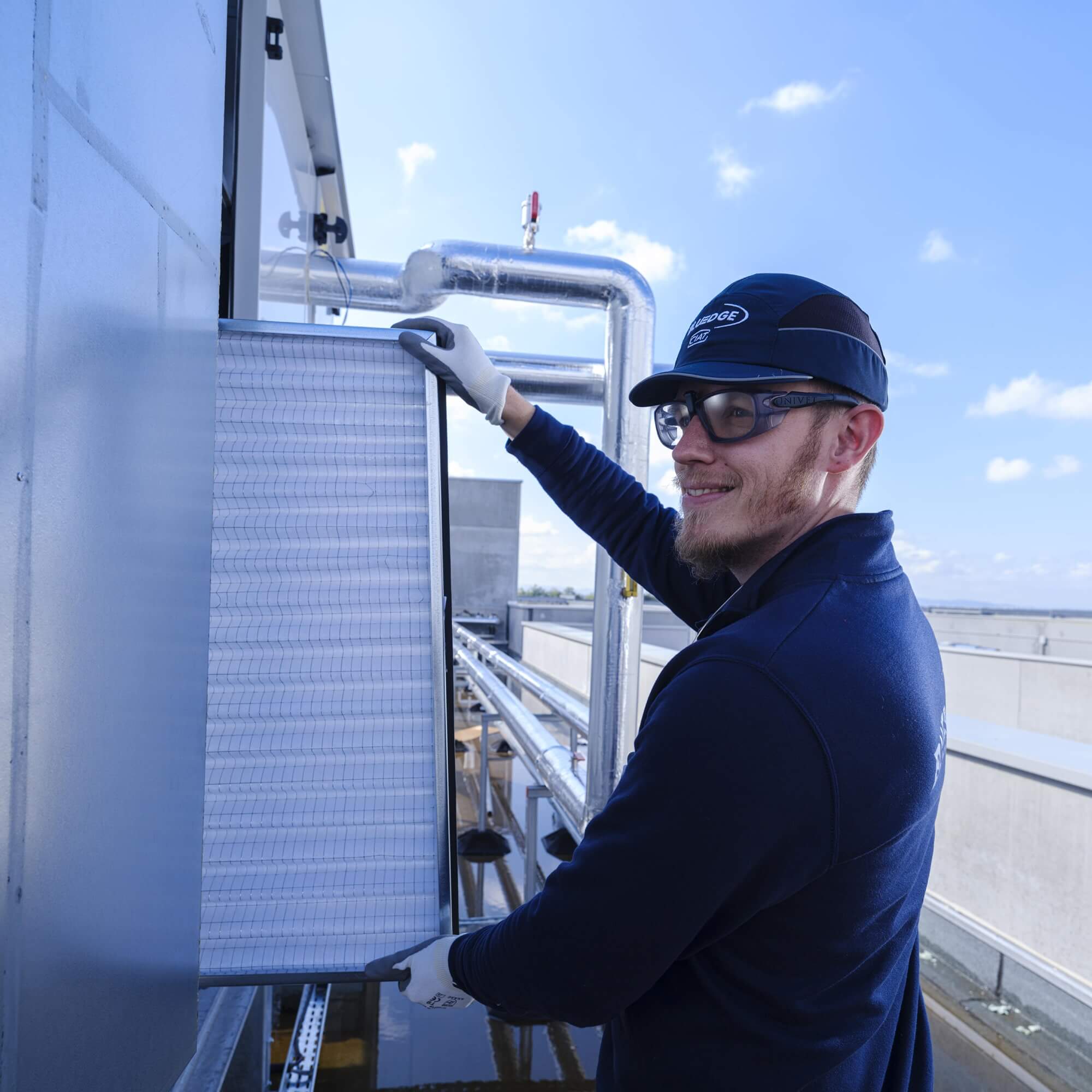 Operate, service & protect
We create a plan that ensures your equipment's peak performance during all its lifecycle.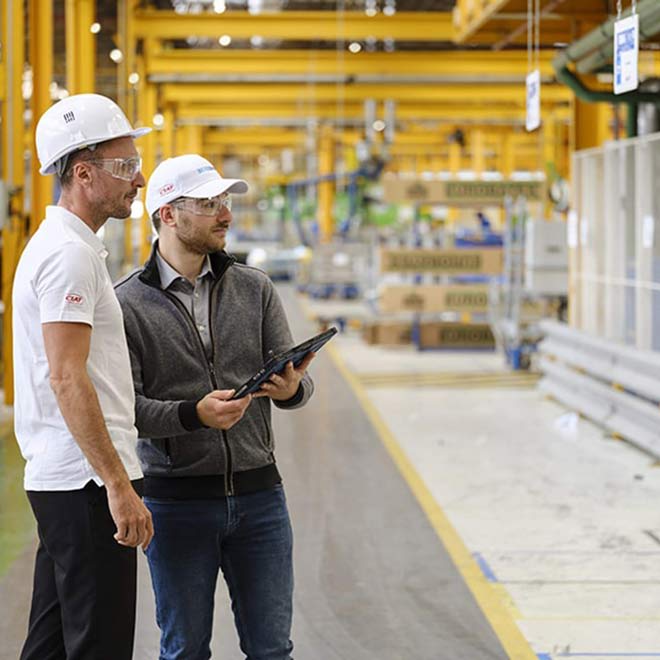 Controls

Your equipment is controlled and optimized 24 hours a day.