The storage technology developed by the team of Vence under the brand Cristopia ("STL" ie. STorage Latent), is a solution which allows to manage important energy cooling needs for air-conditioning and industrial cooling.
The STL allows efficient energy management with a high reliability. Substantial operating savings are gained each year.
Thermal energy storage (TES)
In building and industrial processes, half of energy consumed is thermal energy, and demand can vary greatly from day to night, from one day to the next, and from one season to another. Managing thermal energy production can efficiently reduce installation costs and lower its environmental impact.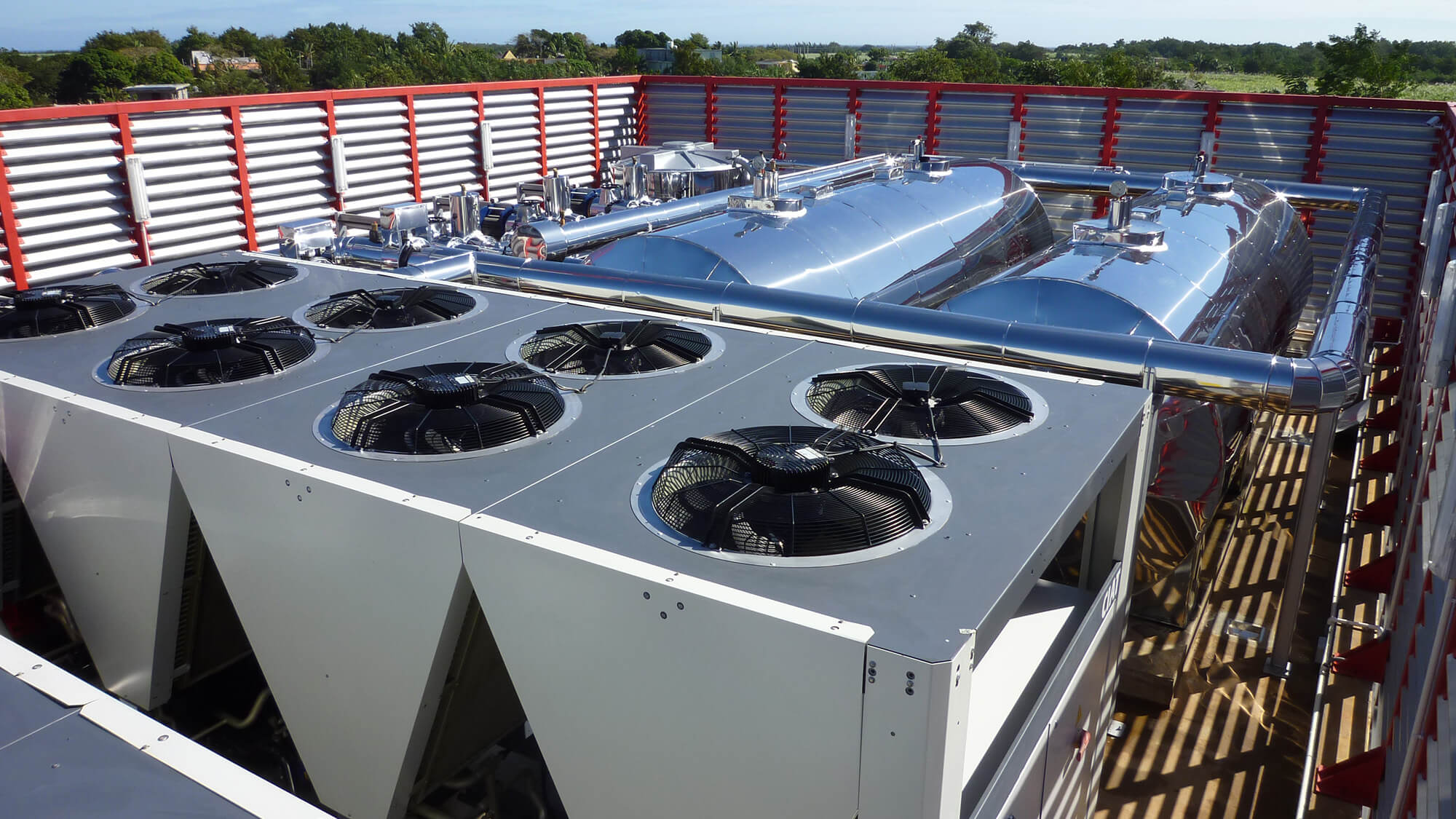 Why installing a thermal energy storage system ?
Most air conditioning systems are sized to meet the maximum level of demand that is expected, even if those peak periods are short-lived. Cooling, for example, may only last a few days a year, and may also vary greatly over the course of a single day. Rather than installing a large system that will only run for a short time period, it's possible to put into place a system that meets cooling needs most of the time, and stores unused thermal energy that is brought back into service when it's needed.
Shift electricity consumption from peak to off-peak hours
By storing thermal energy during the night and releasing it during the day, the thermal energy storage system consumes electricity at lowest prices and avoids peak times.
By spreading thermal energy production over 24 hours, this solution can reduce chiller capacity by 30% to 70%. Overall energy demand is smoothed out and peak demand is greatly reduced, with all the benefits that are accrued as a result:
The environment, reduced energy consumption and reduced CO2 emissions
The company, reduced costs
Increasing the overall efficiency of the installed energy systems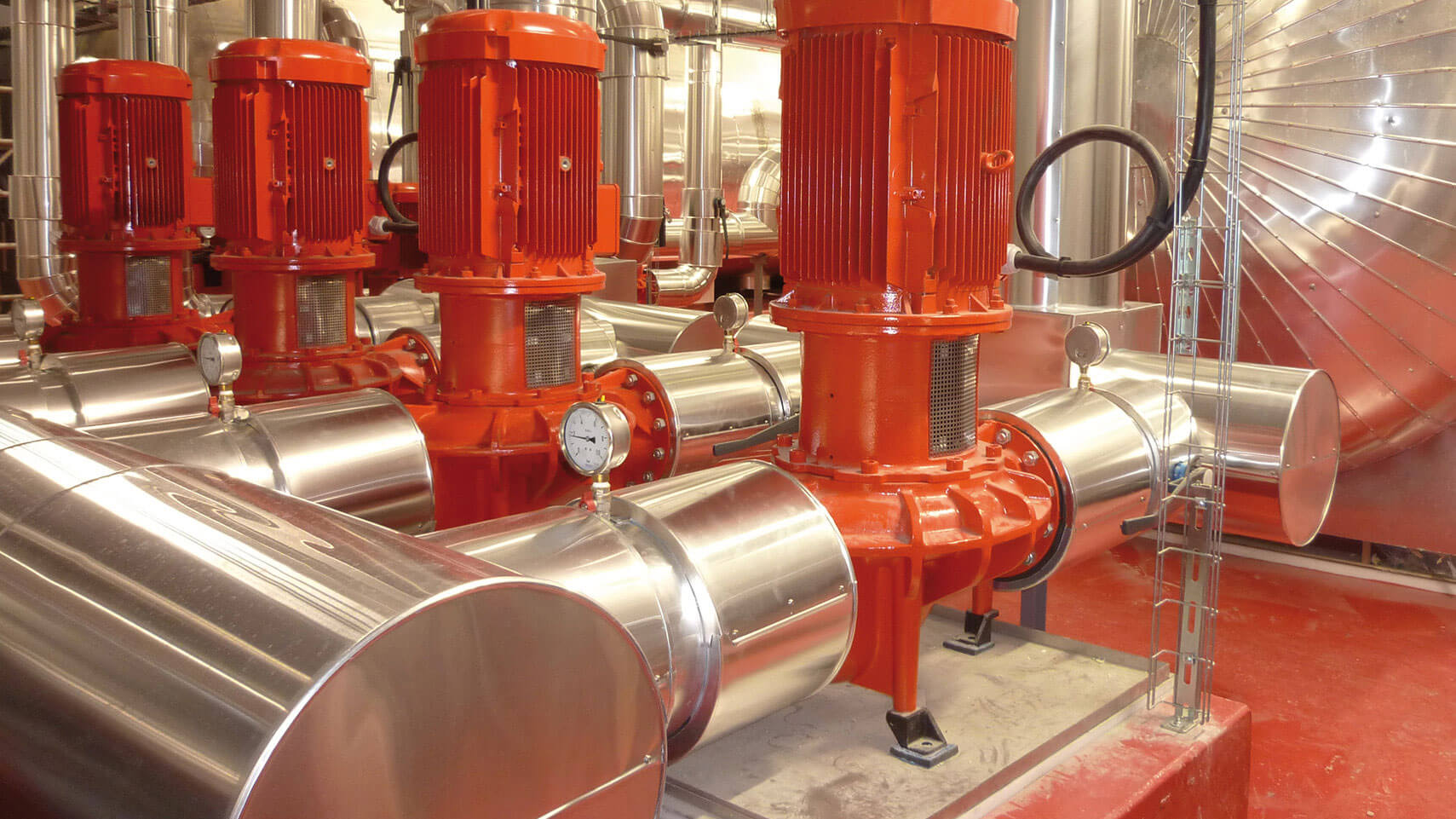 Optimization of the HVAC installation design & operation
The TES system along with your chillers is composed of one or several tanks filled with spherical elements called nodules that contain the Phase Change Materials (PCM).
The use of PCM in nodules provides very high energy density and power exchange.
Full control for energy production with TES
CIAT's TES systems come complete with a monitoring and control system to optimize energy consumption, lower CO2 and reduce operating costs.
Controls
Automatic management of operating modes
Equipment regulation
Optimization of stored energy use
Monitoring
Local and remote monitoring
Alarm notification
Real time view of operating parameters
 

View synoptic in real-time
 

 

View and download trends
 

 

Record operating data
 

 

Monthly and annual reports
Download the brochure file_download

Opens in a new window
Find the service that suits you best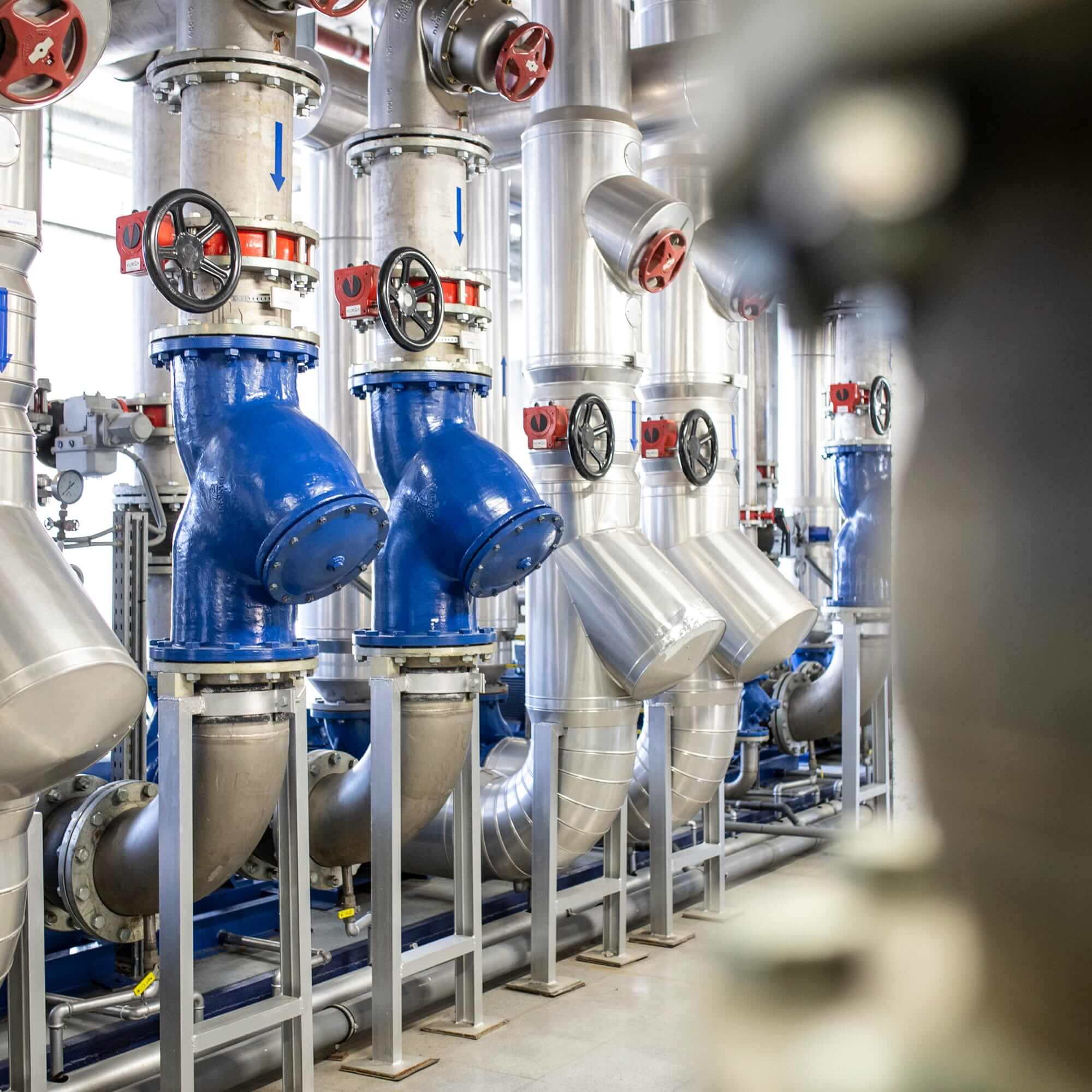 Cristo'Control2 for plant rooms with storage systems
Regulation and remote monitoring of your energy storage systems.